When I started Must Visit, the ethos was clear; to promote the country's lesser-known gems, spreading the word near and far and affording a personal insight to potential visitors.
Few eateries fit that ideology more perfectly than Bo'Ness Spice, an inviting little side street restaurant, promoting Bangladeshi and Indian cuisine, in the former seaport town of Bo'Ness on the banks of the Firth of Forth.
Think small but perfectly formed, cosy and intimate, with the utmost attention to detail and service, comparable to a private dining experience. Cute booth seating caters for up to 14 in groups of 2 or 4 and with a clever layout, making it a perfect space also for parties of 10-14, in a cleverly designed space, with warm tones and beautiful tableware.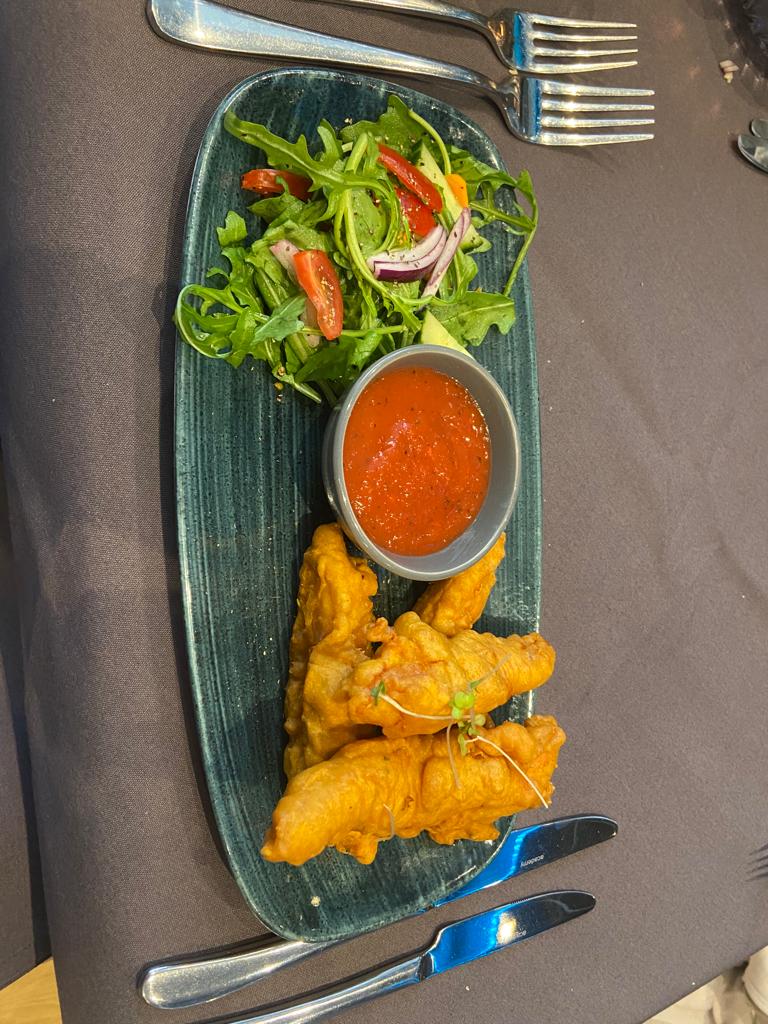 A warm and very inviting welcome set the tone for our evening and an unmatched knowledge of each individual dish on the extensive menu was akin to a journey through the country, whose authentic cuisine is recreated to perfection by the Bo'Ness Spice team.
Yes, we had poppadoms as an appetiser, yet the traditional condiments were unique to the restaurant; variations on mango chutney, Indian onion chutney and lime pickle – all with a fresh twist and all offering the perfect introduction the journey ahead.
And what a journey it was; a taste extravaganza; a spicy kick of energetic spices and more subtle flavourings, presenting an ideal contrast, with regular intervals of pleasant punches.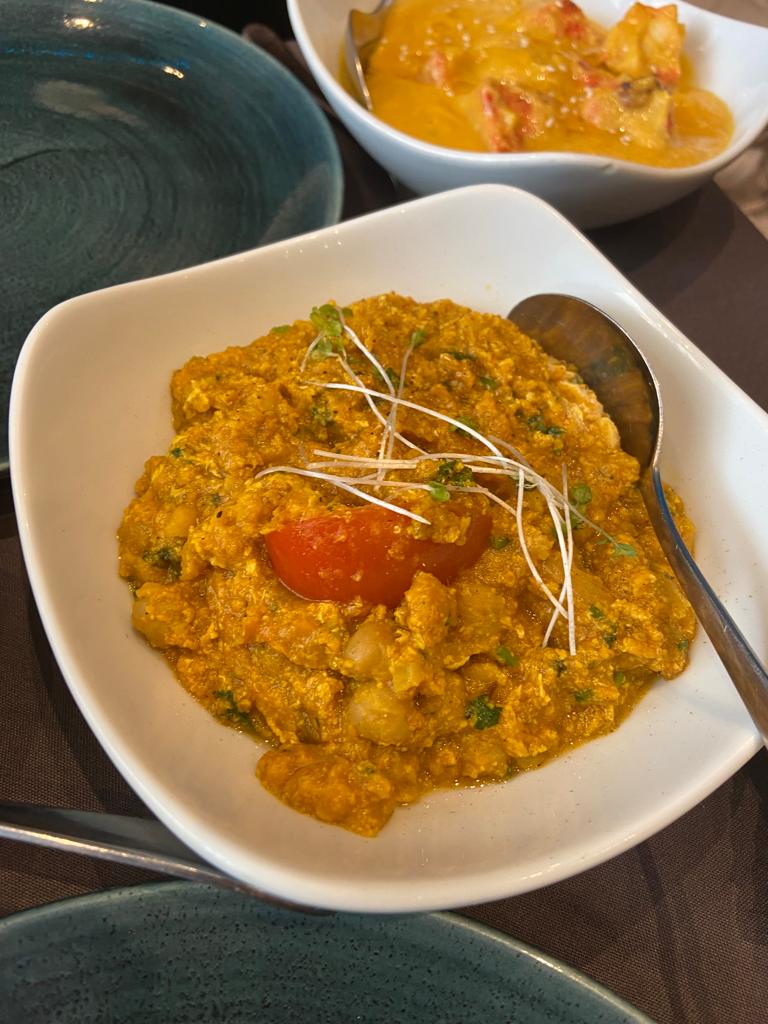 The chef truly does awaken your senses with unique takes on every dish imaginable from the Bangladeshi/Indian fusion. All cooked to order in an authentic manner by culinary experts, "masters in blending traditional aromatic spices with fresh Scottish produce", the result is exciting, mouth-watering plates of food, most certainly worth waiting for.
Even the choice of rice dishes has been given the special Bo'Ness Spice treatment; check them out, it is worth trying something different, if only for the surprise of unique, complementary tastes, offering not just an accompaniment but a main feature in the exotic journey.
So, when it's time to venture on your next culinary exploration, put this special little MUST at the top of your list and brace yourself for an exotic and colourful foodie trip of a lifetime.
Bo'Ness Spice MUSTS:
Say yes to poppadoms!
Try the unique rice sides.
Do not eat for a day before you go; deliciously filling.
BYOB for a small corkage charge, if you enjoy an alcoholic beverage with your food: the restaurant serves soft drinks only, including non-alcoholic beer.
Visit the very informative website first; this is a large menu and you may want to browse for a while in anticipation!
Why not also try the takeaway and delivery service with online ordering an option.
Here's where to go: https://bonessspice.com/