By Anne Graham
For me, working in Edinburgh these past seven years has brought more than its fair share of lifestyle benefits —not least when it comes to eating out.
It's hard to go wrong. Residents, visitors and workers in Scotland's capital are truly spoilt for choice. Every taste is catered for and you don't have to have deep pockets — even in central areas — if you shop around. I've lost count of my personal tally, but I know I've got more than 50 restaurants in walking distance of Princes Street under my belt to date, with few disappointments.
If it's bright lights, bustle and buzz that you're after you'll likely head for St Andrews Square with its big foodie names such as Dishoom, Bread Street by Gordon Ramsay and The Ivy.
But wander away down the side streets and in minutes you'll find more discreet gems. One of the first places I tried in the early days of my odyssey — and the one I return to again and again — is Cafe St Honoré. Tucked away on a wee alley off Thistle Street, it looks for all the world as if it's been dropped in from Paris, like a bistro from arty Montmartre.
The music, the informal layout, the tobacco-coloured walls, even the street sign outside all have the feel of France. The waiting staff are dressed the part (immaculately) and are consistently friendly, knowledgeable, professional and charming. To me that's a big deal – and by no means ubiquitous.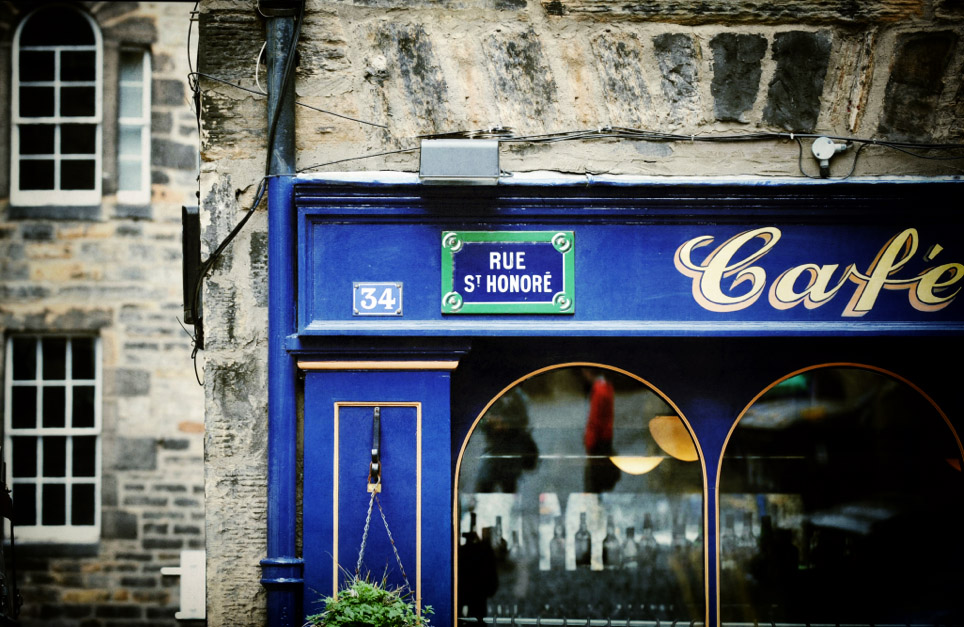 The wine list is international, extensive and impressive (ranging from the affordable to realms way beyond my budget). They even do a mean Kir Royale. So far, so French. But the food is Scotland through and through.
Cafe St Honoré has been at the forefront of local sourcing for many years, long before it was a 'thing'. Suppliers and provenance are name-checked in the menu (which changes daily) and their quality is undeniable. Look out for products such as Katy Rodger's Crowdie, Stornoway black pudding, Borders pheasant, Peelham Farm organic chorizo and East Coast smoked haddock.
The cooking by chef/owner Neil Forbes is clean, consistent, faultless — and the results are always delicious.
He says: "When I set up 15 years ago I wanted the food to be as local as possible, using small suppliers. They're wonderful folk. Scotland has a good climate for many things — lots of rain, so good grass which is great for beef, lamb and mutton. The breeds are important too.

"I don't have a favourite dish as such but I love shellfish like hand-dived scallops or lobster which I like to do in a ravioli. And I love cheese: I eat so much of it I think I'm 90 per cent cheese! At home I cook simply. It's always been roast chicken and roast potatoes with the family on a Sunday, sitting down round the table with the windows all steamed up."
Neil —who has long been a figurehead in the sustainability drive — was one of the first to recycle food waste and packaging, turning what little isn't used into a heat source via anaerobic digestion — or veg for his guinea pigs at home.
And who wouldn't want to savour every scrap?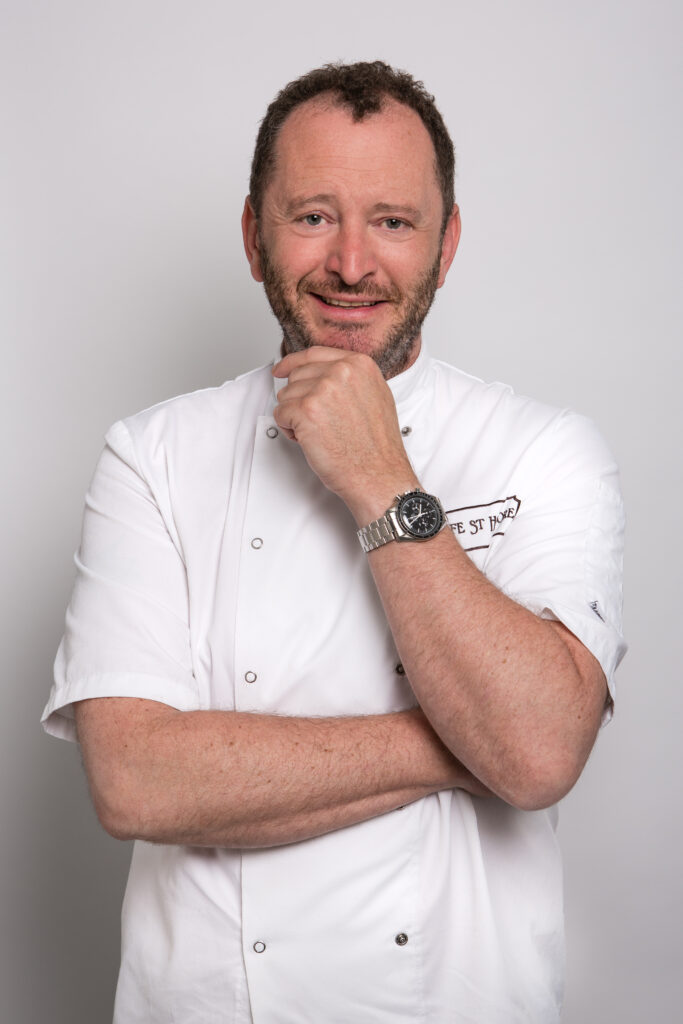 The menus are short —usually three starters, four mains and three afters —for around £55-£60 a head alongside a Cafe Classics option. There's usually a special or two not on the menu, sometimes a steak, always quality. Neil's tip: "Don't leave the beef fat on the side of the plate —it's packed with Omega 3."
You're in good hands at Cafe St Honoré, from the kitchen through to front-of-house. Some places are just addictive, and when you find the right one you're hooked. Still craving after all these years.
Check for latest menus, opening times and contact details: https://www.cafesthonore.com