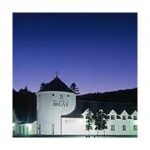 Frankly speaking, I am in the fortunate position of living a considerable distance away from House of Bruar; otherwise, I fear, my visits to this retail heaven, would be much too frequent.
House of Bruar, albeit resting in rural Perthshire, so to speak and literally just off the main A9 access route north, is far from stereotypical of a Scottish tourist outlet. Indeed, akin to a small village, sitting prettily around a central courtyard and boasting some of the finest Scottish names in art, clothing and food produce, is as popular with visiting locals and indeed, Scots from further afield, as it is with overseas guests.
Cashmere, tweed and divine leather boots all fair favourably on my list, followed by household items, set out into pretty open plan rooms, resulting in ease of choice and adding; if they needed to; to the pleasurable shopping experience.
The Food Hall offers a tempting alternative for connoisseurs of the palate; an inviting aroma, draws you in, where an array of fine food and wines awaits, all with a very strong British but particularly Scottish flavour.
Spending the entire day within it's walls is a delight and indeed a possibility as the fine restaurant serves, breakfast, lunches and also dinner, if you choose to eat prior to six o'clock when the doors are ultimately closed; home-made soups, gourmet sandwiches, quiches, salads, haggis, fresh daily seafood and hearty roasts, with a special emphasis on locally sourced Scottish produce.
If I could pick up the whole lot and place somewhere closer to home, I don't think I would however; part of the enjoyment is the unique and most beautiful setting; in my opinion, well worth the drive.