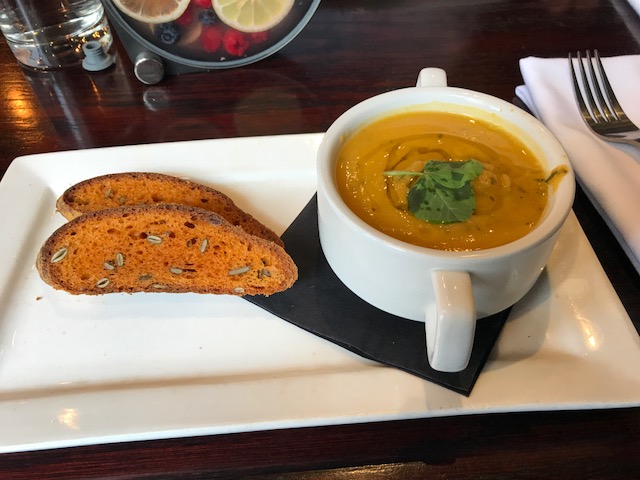 Forget the St Paul's restaurant in London where love sometimes blooms over a first meeting; La Petite Mort is the perfect venue for a First Date, and provides the perfect recipe for romance, right here in Edinburgh!
A short walk from Bruntsfield Links, La Petite Mort is additionally ideally placed for the King's Theatre, presenting a secluded dining retreat for pre or post theatre eats and an ambience, just perfect for carrying on an intimate evening for two.
Having now been open for two years and recently undergone further internal improvements, the restaurant has established itself in the local, Bruntsfield community and with regular theatre-goers, hunting for the perfect dinner stop. La Petite Mort however is offering something quite unique and entirely different from anything, I certainly, have encountered previously.
Their porthole cocktails offer a novel departure from a glass or pitcher of cocktail, being served (for two) in a porthole infusion vessel. What makes it even more charming, is that porthole cocktails are created and infused to perfection, in advance of your visit, thus the necessary (and for some, with romantic forethought) requirement to book portholes two days in advance of your dinner (or lunch) date.
Book a table now
Taste what La Petite Mort has to offer by booking today at lapetitemortedinburgh.co.uk
A striking design piece, the porthole is a simple vessel which has created quite a stir in the States, following a kick-starter campaign which allowed higher volume manufacturing and some of them to appear, here in Edinburgh, at La Petite Mort to craft several, highly potent porthole cocktails.
My talking point 'Aviation' formed a great table centrepiece and had been lovingly created using a recipe including Eden Mill Love Gin, maraschino cherry liqueur, crème de violette, lemon juice and a stack of fruit pieces completing the artwork. Deliciously decadent and a fabulous alternative to wine with lunch, I (not sadly!) had to finish this particular porthole myself – doable, just.
Rather the main event but not detracting from the food, of course, my reason for being in this simple, yet intimate restaurant. There is good reason why La Petite Mort gained a runner up placing at SLTN Awards for 'Best Casual Dining' in Scotland 2016; innovative and creative dishes served with refined simplicity, by well-versed, yet relaxed waiting staff, who undoubtedly add to the dining experience here.
The varying ingredients were identifiable yet not overpowering, blended to perfection by an obviously creative and passionate chef and the ideal size for a lunchtime menu. Particularly of note was the smoked bread, served with a sweet potato soup and the pork cooked and accompanied with flavours, not to overpower but compliment, this delicious dish.
All presented with enthusiastic knowledge and a great passion for the product, La Petite Mort is a MUST TASTE in Edinburgh, visiting the theatre or not, first date or not; go, you shall not be disappointed.