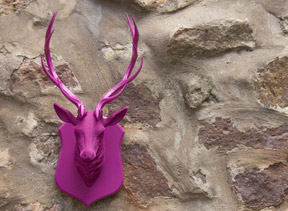 How lovely to be able to give a second chance – I know the Waterside of old; when, at the height of its adoration, customers would travel a distance to eat there; pre-booked of course; there was no chance of sitting down otherwise; such was its popularity.
Sadly, for a time, new owners didn't understand the place, cheapened it and did the damage some, unfortunately, still associate with the name.
However, with affable new custodians, now is the dawning of the Waterside Bistro in Haddington – this is her second chance. Sitting at the end of the ancient Nungate Bridge, immediately on the banks of the River Tyne, home to families of ducks and swans and nestled into the East Lothian countryside, The Waterside has once again made Haddington her home and welcomes you wholeheartedly and with open arms, to a restaurant firmly established within the town's history.
Feeling distinctly at home with itself; comfortable, welcoming, friendly and fitting; thriving under the control of caring hosts, who obviously do understand the Waterside and her clientele and have hit the proverbial nail bang square on the head.
Though traditional by nature, the interior now boasts some rather funky pieces; a contemporary twist pervades the wood beams, cozy neuks and leather wing chairs; a clever use of colour and a generous splashing of exposed stone, marries the old and the new together impeccably.
The buildings natural characteristics allow for clever segmentation of areas and uses, producing to great advantage, an environment conducive to relaxation, with superior food and fine wines, fitting for dinner, lunch, drinks, coffee – a meeting place for family and friends; Summer outings, lazy Sunday lunches, intimate dinners and celebratory gatherings. The understated but impressive, oak bar is furnished with fabulous wines and select spirits; additionally, local cider and guest ales, reinforce the hostelry's ethos for promotion of local suppliers and businesses.
The Waterside offer simple dishes made special and presented to full advantage by happy, genuine and caring waiting staff seemingly flourishing within the establishment's ambient atmosphere.
The food is a delight; the chef masterfully creating his chosen specialties from locally sourced produce and a sophisticated culinary technique, adding a modern twist and a unique artistic presentation.
Whilst the kitchen capably feeds the stomach, the building feeds the soul; the place has a heartbeat again and, I get the distinct feeling that a second heyday is yet to come.