Guest review: Anne Graham
Back in the dark days (before the dawn of the internet) finding a nice hotel to stay with your dog as part of the visitor package involved a fruitless search of epic proportions.
Nowadays, though, it's harder to find somewhere that doesn't open its arms to canine customers. It must be a nightmare for the dog-disliking community, but it's a dream for those of us with four-legged friends.
So, after just a little research and with my sights on Scottish islands, I found some gems. First off – with our two lively standard poodles in tow – my partner and I headed to the Isle of Skye to stay in Kinloch Lodge on the picturesque Sleat peninsula. Once a hunting lodge it still has the feel of a family home and it's a gem. A big main house features open fires, spacious but comfy sitting rooms, family portraits, deep-coloured walls, a bar specialising in whisky and a cracking restaurant: this place has it all. But the icing on the cake was staying in a suite in the south lodge which was just as lovely as the main house – but with the added extra of patio doors opening out onto a lawn running down to a loch. Perfection. It felt as if the place was ours (if only) and the dogs were as happy as we were.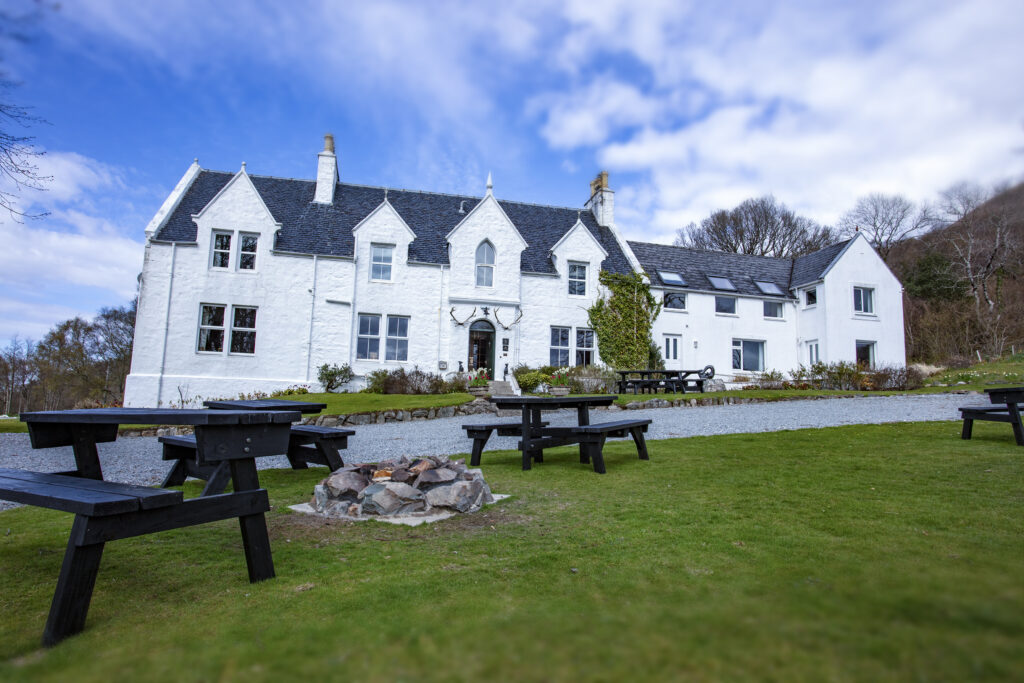 Read the Must Visit review of Kinloch Lodge here: https://must-visit.co.uk/kinloch-lodge-sleat-isle-of-skye/
Then we took a hop over the water to the mainland on our next port of call – Inverlochy Castle on the edge of Fort William. On her way to Balmoral in 1873, Queen Victoria spent a week at Inverlochy Castle, sketching and painting. She wrote in her diary: 'I never saw a lovelier or more romantic spot'. Who would argue? Nestling in the foothills of the mighty Ben Nevis, Inverlochy Castle sits amidst some of Scotland's finest scenery.
It looks as grand as it sounds and staff are gently formal, as you would expect, but friendly. It's impressive but not intimidating. Surrounded by acres of grounds – including a walled kitchen garden which supplies the castle – it's also dreamily quiet and there's more than enough space to walk your four-legged friends. There's a fee of £20 per dog per night and they're allowed in the bedrooms but not in public rooms.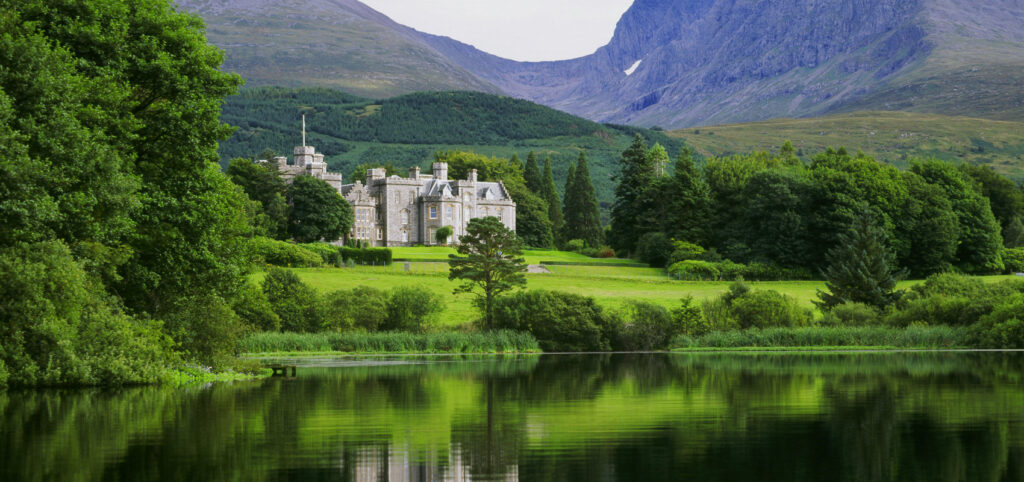 As you'd expect from its Roux restaurant the food is tremendous. As at Kinloch Lodge there's a daily-changing multi-course menu featuring local produce.
Another trip featured a touring holiday on the Isle of Mull in a rare heatwave. The highlight, hotel-wise, was the Western Isles Hotel in Tobermory. We stayed in a huge first-floor room with fabulous sea views. To reach it you climb a grand, wide staircase and our dogs certainly looked to the 'manor' born as they imperiously swept into the bedroom. It was a short stay but a lovely and memorable one. The hotel has a huge conservatory and bar overlooking the Sound of Mull, and four new garden rooms have been added to the residential mix.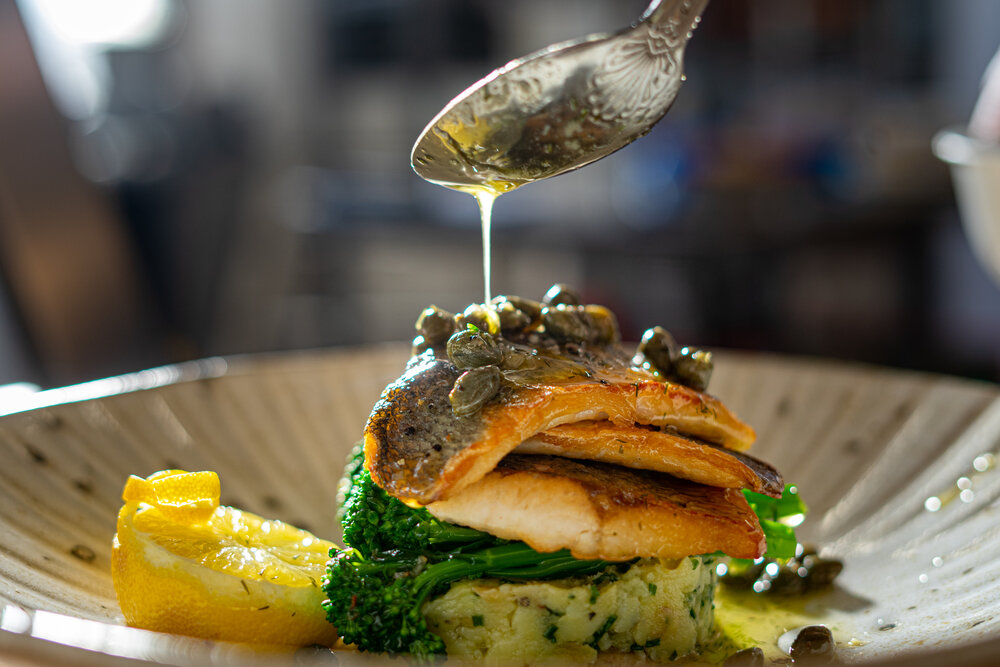 Finally – even further north by north-west – was a trip to Scarista House on the Isle of Harris. It's a delightful Georgian manse run by its owners, so it has a true 'family' feel. Beautifully but cosily furnished, Scarista also has views to die for, looking straight out over the justifiably famous Luskentyre beach and the turquoise sea beyond.
The food is locally sourced where possible and absolutely delicious. Asparagus was in season during our stay (so I was in seventh heaven) and the seafood was as fresh as can be. The hosts make a point of getting to know the guests personally so it really did feel personal – like staying at the best home from home you could imagine.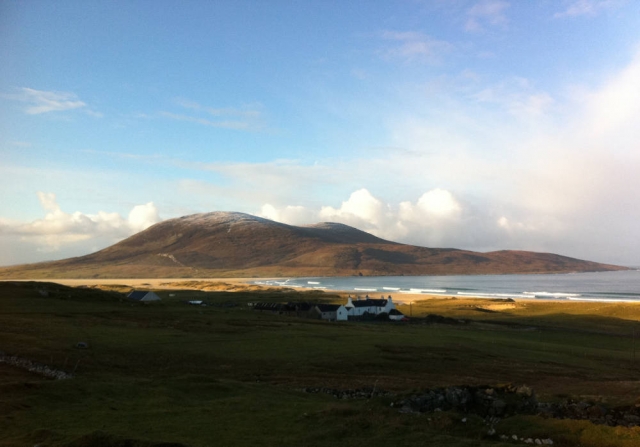 And our pampered pooches would definitely second that emotion.